LegendaryTrips is going to Iceland! Trip planning (part 1: budget, general itinerary)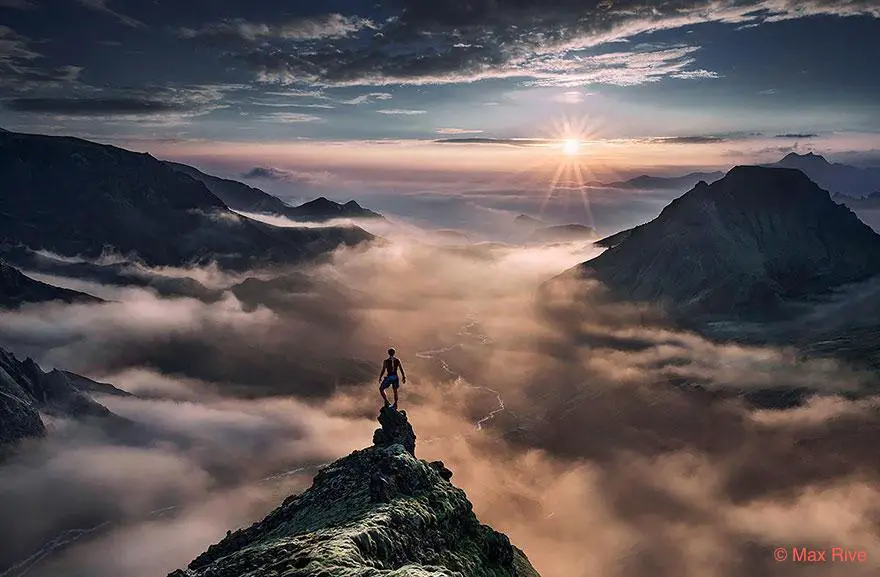 UPDATE: We are back! Check out our full trip report: https://www.legendarytrips.com/trip/hiking-iceland-2-weeks-itinerary/
It looks like Iceland grew on us after watching the spectacular scenes from Walter Mitty, especially the shots of the Eyjafjallajökull volcano and Vatnajökull National Park (see the full article on Walter Mitty filming locations and itinerary). So we decided to go there for a 2-week hiking trip to see the beautiful natural wonders Iceland offers first hand! We will go the 2 first weeks of June 2014 for a total of 16 days.
Trip planning is difficult, it takes times but what a joy! It's easy to get overwhelmed as you read through different travel guides and forum posts from other travellers but after a while you can see an itinerary emerging and already picture yourself discovering all the amazing places you are reading about.
We thought it might be interesting to walk you, dear reader, through our full trip planning process so that you can benefit from our leg-work if yo ever go to Iceland but also to get your help if you have good tips for us!
We will break down the planning for this trip in the following parts:
Budget and overall itinerary (this post)
Detailed itinerary for each part of the trip and reservations (here)
Of course, once we are back we will publish a great trip summary with beautiful photos!
So let's start with the budget and overall itinerary for this 2-week hiking trip to Iceland.
Budget (per person)
Return flight to Reykjavík from Amsterdam/Paris: 350 euros (booked)
Accommodation, transport and tour guide (if needed): 1,000 euros
Equipment (sleeping bags, warm clothes, camping gear…etc.): 500 euros
We are quite happy to have been able to book our flights for a decent rate but we are now realizing that Iceland is actually quite expensive so wrapping everything under 2,000 euros (which is already a lot for 2 weeks!) may actually be tricky.
The main elements that will affect our budget are the following:
do we rent a car and, if so, for which parts of the trip?
→ renting a car in Iceland is expensive: the cheapest we found for 2 weeks was 800 euros for a very basic model (no SUV or anything!). This may be enough to drive around to general locations but it won't allow us to go on mountain roads for example.
At this stage it looks like we may be able to get by with public transport so hopefully we won't have to rent a car!
do we need to sleep in mountain huts or will camping with tents suffice?
→ the price per person per night in a hut is about ISK 6,500 (42 euros / $58) while camping is ISK 1,200 (8 euros / $11)
We will certainly opt for a mix of mountain huts and camping. For sure we'll appreciate a hut along the Þórsmörk-Landmannalaugar trail that takes 4 to 5 days!
will a tour guide be needed for some hiking parts?
→ like everything in Iceland, tour guides are quite expensive. From what we have seen so far the price for a 5-day trek is around 1,000 euros. Needless to say it would shoot quite a big hole in our budget.
Iceland is not the easiest of trekking destination with trails that can quickly become difficult or even dangerous. Nonetheless it seems that Iceland has hiking trails for all levels and especially well-marked. However, it seems advisable to hire a guide to visit the glaciers as those can be dangerous and require basic mountaineering skills.
General itinerary (updated 15/06/2014)
Day 1: Reykjavík
Days 2-7: Þórsmörk-Landmannalaugar trail → hiking
Days 8-9: Vatnajökull National Park & Skaftafell (glacier) → hiking
Days 10: Blue Lagoon
Days 11-12: Westfjords – Flateyri & Ísafjörður
Days 13-14: Westfjords – Hornstrandir Nature Reserve → hiking
Days 15-16: Reykjavík and back home
→ As you can see quite a bit chunk of this trip will be dedicated to hiking. The exact timeline for each of these destinations is still a bit blurry but we will make sure to refine it once we get more practical information. It may also change to some extent once we are there based on our mood and inspiration.
So what do you think? Have you ever been to Iceland or also planning to go there? We'd be happy to hear your recommendations!