Rum the World Tour: Introducing the extraordinary adventures of Lolo in 15 countries!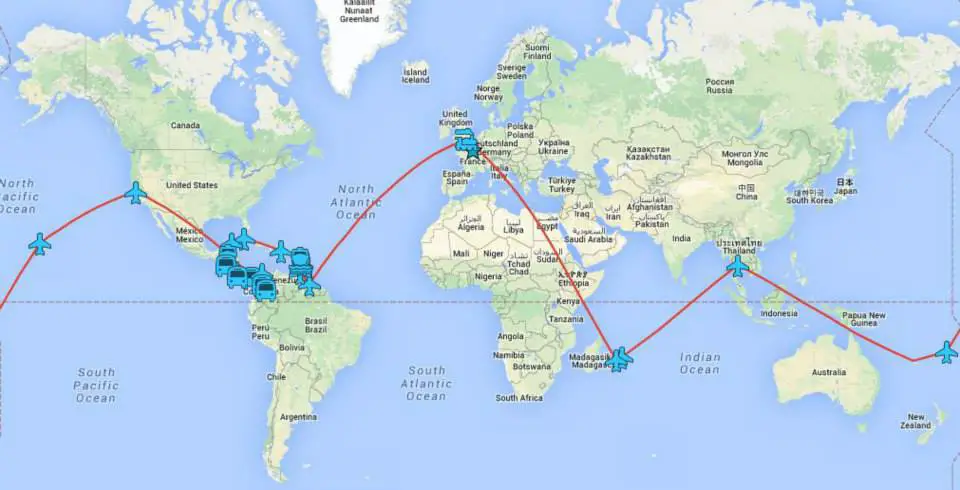 Introducing Laura (but call her LOLO!). Originally from Paris, Lolo just embarked on a Rum trip around the world and will be sharing her experience on her blog and LegendaryTrips!
We hope you are as excited as we are to discover the best rums in the world through the extraordinary journey of Lolo. Read below for her first blog post introducing her adventure and stay tuned for more posts in the coming weeks!
---
Above the Atlantic Ocean, in the clouds at 8,000 meters high, I couldn't have found a better place to introduce my adventure Rum the World Tour: 15 countries, 9 months, 50+ rums!

Let me introduce myself, my name is Laura but you can call me LOLO.
It's been a few months that I have been preparing this crazy project that will take me around the world to discover cultures, countries, people and, of course, the best rums from everywhere.
After 4 years working in financial consulting at KPMG in Paris, I decided to put aside for 9 months my Excel sheets and PowerPoint slides, but also my friends and family, my flat, my YOLO car and my town: Paris (« Putain j'aime Paris »). All this to accomplish my dream, because although having dreams is great, living them is wonderful!
At first a cocktail lover, I quickly became passionate about rum: the richness, the history, the subtleties and the amazing range of flavors of this legendary alcoholic spirit.
On the other side, I am very fond of travels, encounters, novelties and going into the unknown.
Bringing together those two aspects of my character, I'll try throughout this web series to take you with me around the wide wide world… of rum!
The first leg of this adventure: THE CARIBBEAN – 1st stop: Trinidad and Tobago, which produces the renowned Angostura Rum and, I'm certain, has other hidden treasures.
So, as they say here: "Welcome aboard, please fasten your seatbelt and get ready for an amazing world trip: 15 countries, 9 months, with the objective of tasting over 50 rums!
See you in a little less than a fortnight for Episode 1: "Trinidad and Tobago".
This was only the beginning… Rum the World with me at rum-the-world.blogspot.fr
LOLO
The first leg of the adventure: THE CARIBBEAN – 1st stop: Trinidad and Tobago
[codepeople-post-map]