Discover Tashirojima & Ainoshima, Japan's amazing 'Cat Islands'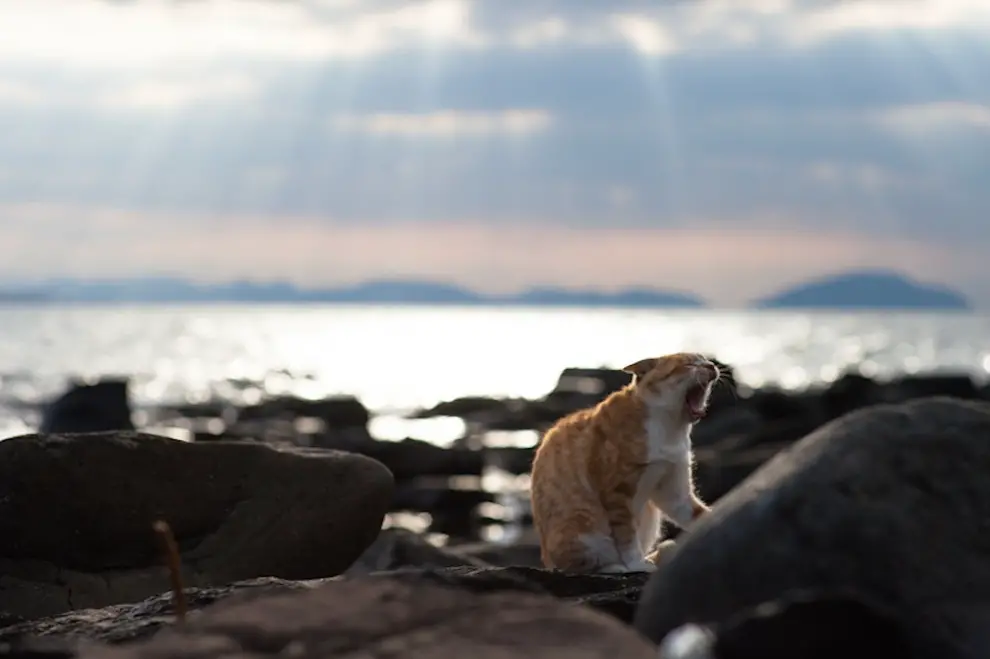 Tashirojima, Japan's most famous 'Cat Island'
There are many places to see when visiting Japan but for any cat-lover Tashirojima, a small island in Ishinomaki (Miyagi) is definitely one not to miss. Over the last decades Tashirojima has become known as the 'Cat Island' because of its ever growing cat population – there are actually now more cats living on the island than people.
On the island cats enjoy a special attention and respect from their human peers who care for them due to a local belief that feeding cats will bring good wealth and good fortune.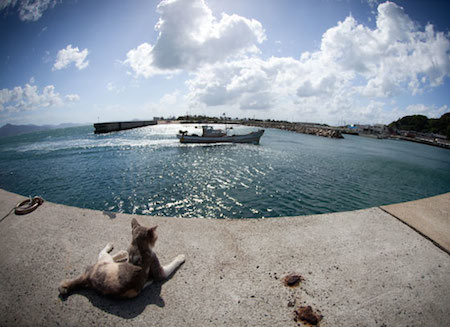 Credit: lovemeow.com
In the middle of the island there's a small cat shrine named Neko-jinja that was built by fishermen in the honor of a cat accidentally killed by a stray rock.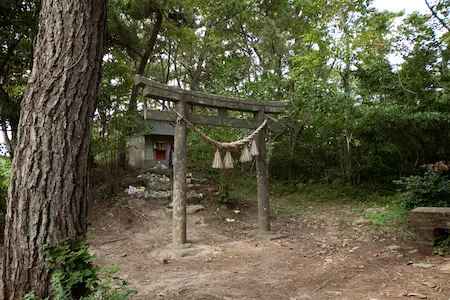 Credit: Wikipedia
Ainoshima (Fukuoka), the other 'Cat Island' rising to fame
Not as well-known as Tashirojima, Ainoshima (Fukuoka) started becoming popular recently after photographer Fubirai spent five years documenting the lives of the semi-wild cats on the island and shared his amazing photos. Like on Tashirojima, cats on Ainoshima are well-respected and cared for by the local inhabitants.
Below are some photos taken by Fubirai. Visit this link to see all of them: http://d.hatena.ne.jp/fubirai/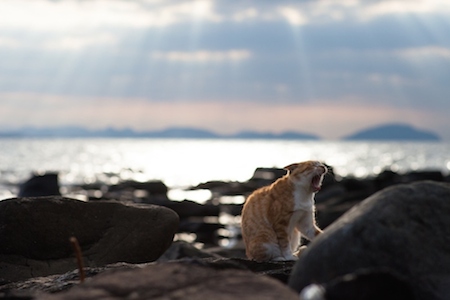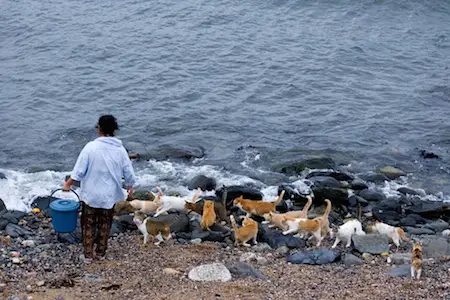 [codepeople-post-map]