[Roadtrip] The best possible route for a drive across the USA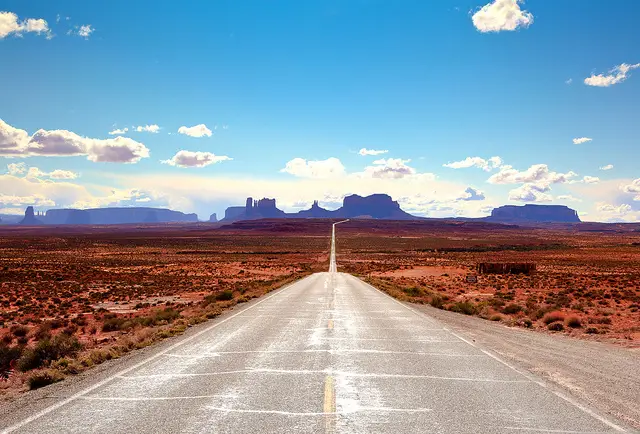 What if you could see the Statue of Liberty, Cape Canaveral, the USS Alabama battleship, Pikes Peak, the Yellowstone National Park, the San Andreas Fault, beautiful San Fransisco, the Woodward Avenue in Detroit and more … in a single, big but optimal roadtrip across the continental United States? Well, don't look any further, start packing your bags and fix that old Mustang!
The person you need to thank for this ultimate US roadtrip is Randal Olson, a Computer Science graduate research assistant at Michigan State University whose hobby is data visualization. Randal worked on an advanced algorithm to compute the optimal road trip across every state in the U.S, using Google Maps API's features. Based on his algorithm, Randal generated this awesome roadtrip that will make you visit 50+ landmarks and drive 13,699 miles for approximately 224 hours… In one word: Legendary!
In order to plan the roadtrip, Randal defined three key rules in his algorithm:
The trip must make at least one stop in all 48 states in the contiguous U.S.
The trip would only make stops at National Natural Landmarks, National Historic Sites, National Parks, or National Monuments.
The trip must be taken by car and never leave the U.S.
You can find the whole itinerary here and more explanations on the way it was computed here.
Full Roadtrip Itinerary: