#RumTheWorldTour – Episode 1: Exploring Trinidad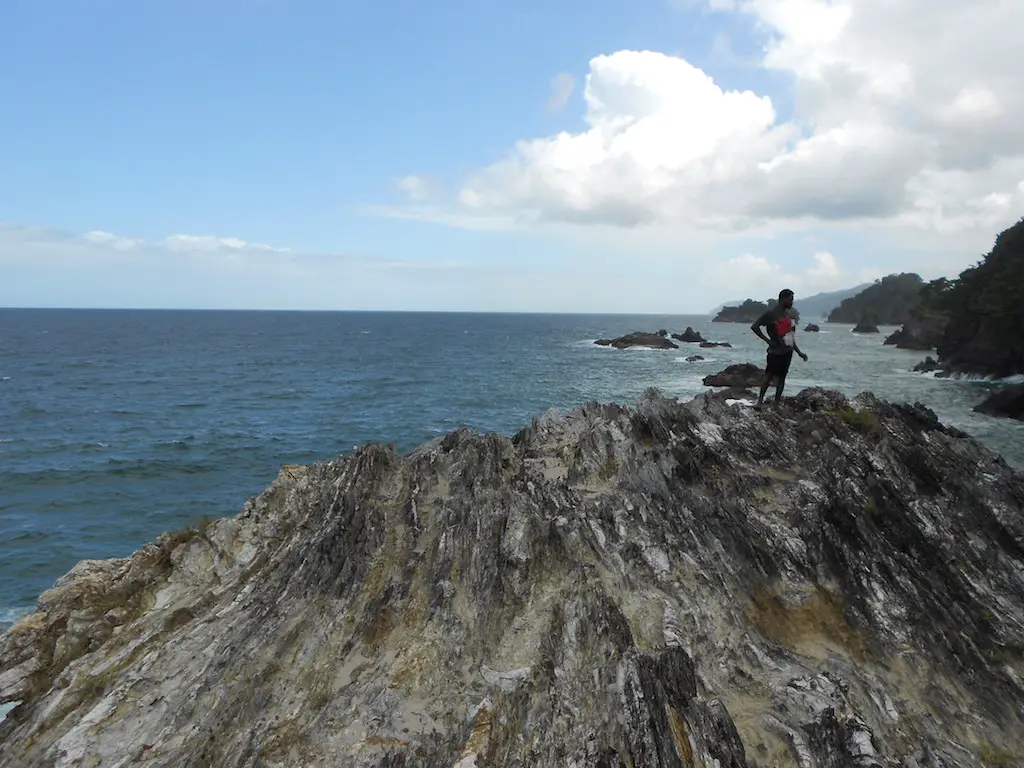 This article is part of the "Rum the World Tour" by Laura (but call her LOLO!), who just embarked on a Rum trip around the world and is sharing her experience on her blog and LegendaryTrips!
Previous articles:
#1 Introducing the extraordinary adventures of Lolo in 15 countries!

---
Quick links
See the map | Read the story | View the pictures
---
Map
[codepeople-post-map]
Story
Dear LegendaryTrippers,
Here I am, first stop, Trinidad and Tobago! Two islands on the northeastern edge of Venezuela, a former British colony independent since 1962.
Step 1: Exploring Trinidad
Sunday evening, it's already 6pm and, after a 9-hour journey, I safely land in Trinidad thanks to the direct flight from London operated by Caribbean Airlines. Let's be clear right away, tourism is not part of Trinidad's DNA, but business clearly is! Trinidad is the 3rd richest country in South America and people often refer to TAT as the "NYC" of the Caribbean islands…
I spent one week exploring Trinidad and stayed in St Anns, the residential area of Port of Spain. Port of Spain is a very lively and crowded city, with lots of shops and music everywhere in the streets… especially when the carnival kicks off: Monday and Tuesday before Ash Wednesday, usually in February or beginning of March.
Almost every nights before carnival, wherever you are in Port of Spain, you can hear music from promotion shows or people practising steelpans (more here) to get ready for the big day, the Panorama Show, a famous steelpan competition.
Port of Spain is very nice for few days: you can walk downtown (better during the day), lime (i.e. hanging around with friends), visit the zoo and the botanical garden, walk or run around the world's largest traffic roundabout (!), see the Savannah park…
After few days in Port of Spain and after having visited the Angostura distillery (more on my blog!), which was the purpose of my stay in Trinidad, I decided go north to discover the more quiet and also wilder part of Trinidad…
How to get there?
In Trinidad, you can find taxis everywhere but it is quite expensive so, if you are travelling on a budget, a cheaper solution is to take the bus. The station is not far from the Ferr station and you'll then easily find buses going to Blanchisseuse, a village along the north coast.
In Port of Spain, shared taxis are driving all day long from suburbs to town; just stand in the street and stop them, there is no specific taxi sign but their license plate starts with a "H" (Hire) contrary to personal cars' plates that start with a "P".
The road is truly beautiful. Even though I did not do it, I heard that stopping in Maracas Bay was a great option to spend some time on one of the most famous white sand beaches with coconuts trees: a great spot to swim and taste the "Bake and Shark" speciality at the small restaurants on the beach.
After a 2-hour bus journey, I arrived in Blanchisseuse, without any booking, just with the idea to hike to Paria Bay in the bushes/jungle since there is absolutely no road to get there… I met with Eric Backman, who rented me an apartment for 250 TT$ (approx. 35€) per night and Kerry (who runs a small shop at the end of the road with his grand father), who was in the bus with me and accepted to be my guide to reach Paria Bay!
The next morning, we started hiking at 9am to go to Paria bay. What an adventure! It took us 3 hours and 30 minutes… The hike is beautiful and stunning, going up and down in the jungle to finally end on small, deserted beaches made of white sand… We arrived at Paria falls and enjoyed a well-deserved swim in the crystal-clear water!
Paria beach is a long, white sand beach with coconuts trees. I met a fisherman and his friend, a nice guy with amazing dreadlocks, living all year long on the beach. If you want to go to Matelot (32 km east from Blanchisseuse) you can hire the fisherman to bring you there with his small motor boat (but this is quite expensive and you need to be tough when negotiating the rate with him).
Even though my new friends offered me to stay for the night, and then to bring me by boat the next morning to Matelot, I declined as I was not in the mood to sleep on the beach (even if it could have been fun). In the end, I only asked him a coconut to drink before going back with Kerry… He kindly accepted, climbed at the top of one of the coconut trees in less than 10 seconds, and cut 2 nice coconuts for us!
The next morning, I wanted to reach matelot by the road and it is quite a long drive. We left at 8 am and drove through Arima, with loud soca music on the radio (best music ever in the Caribbean!), to reach the northeast road starting in Matura. We stopped at the lighthouse of Toco point, where the Caribbean sea meets the Atlantic ocean, a beautiful spot! We went through all the small fishing villages with french names: "sans soucis", "Grande rivière" and "Matelot"! It was already 3 pm, the time to go back to Port of Spain!
Great day, thanks Eric!
I was back in Port of Spain for the weekend .. and the big Panorama Show on Sunday! Panorama show is all about steelpan in the Savannah Park, but don't be fooled as there is another party next to it (green entrance) where people sell tickets around… I made the mistake and went first there, but there is no steelpan only loud music playing (soca mainly) and people liming with their drinks. Watch out!
At the Panorama Show, there are 2 stands: one quite quiet, where everybody is sitting; and one packed and lively, where people and companies come to support their favourite team, but above all to lime with their cooler during afternoon and night! Be sure to choose the good stand!
The steelpan teams play one after another from 3 pm to late in the evening. Between each team's performance, animations are scheduled with drummers playing, people dancing, liming and drinking there. The atmosphere is unique!
I went there alone cause I could not find my friends anymore but met awesome people with whom I spent the whole evening until 9pm. I ended up the day in Ariapita street, where all of the clubs and bars are located.
Next stop is Tobago, where life is apparently more relaxing and should be more like what we tend to think of the typical Caribbean island!
Lolo – who Rums the World
Note: learn more on the great Angostura Distillery by visiting my blog at rum-the-world.blogspot.fr
Pictures

Northeastern Road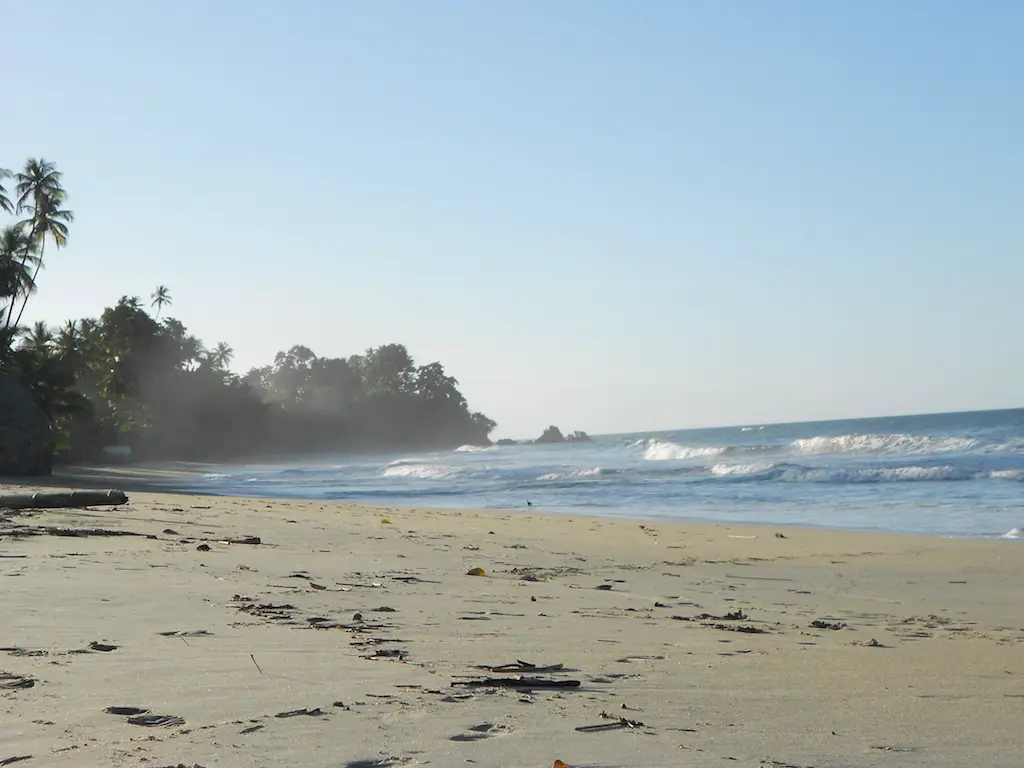 Blanchisseuse Beach 1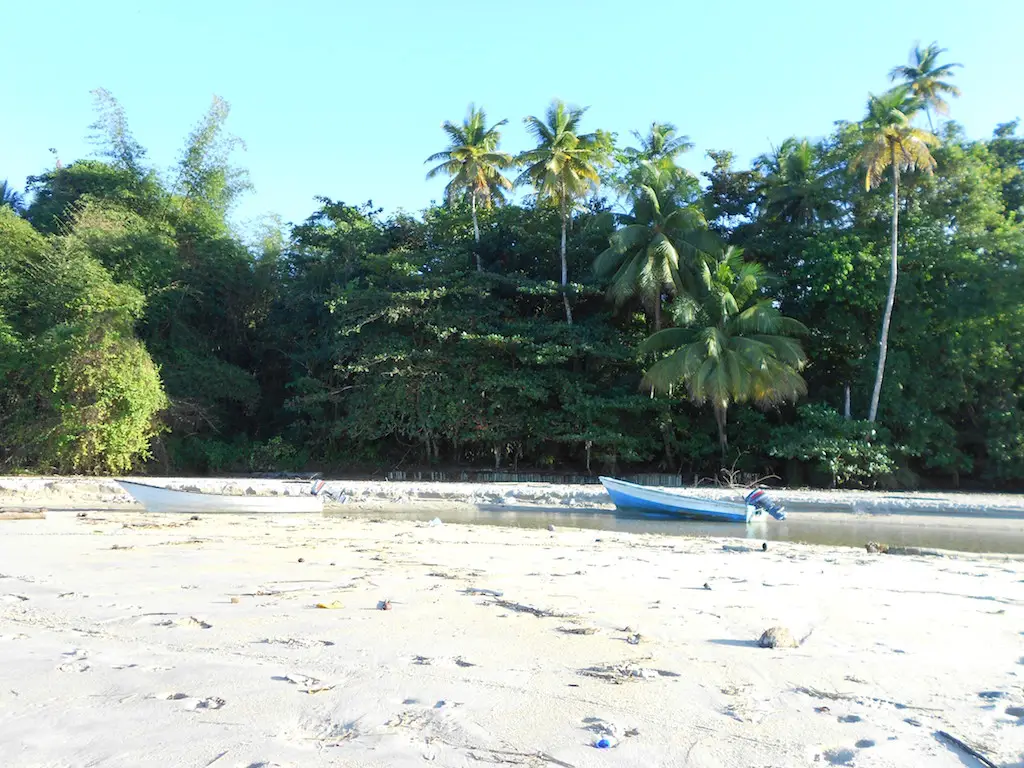 Blanchisseuse Beach 2

Hiking Paria Bay 1

Hiking Paria Bay 2

Hiking Paria Bay 3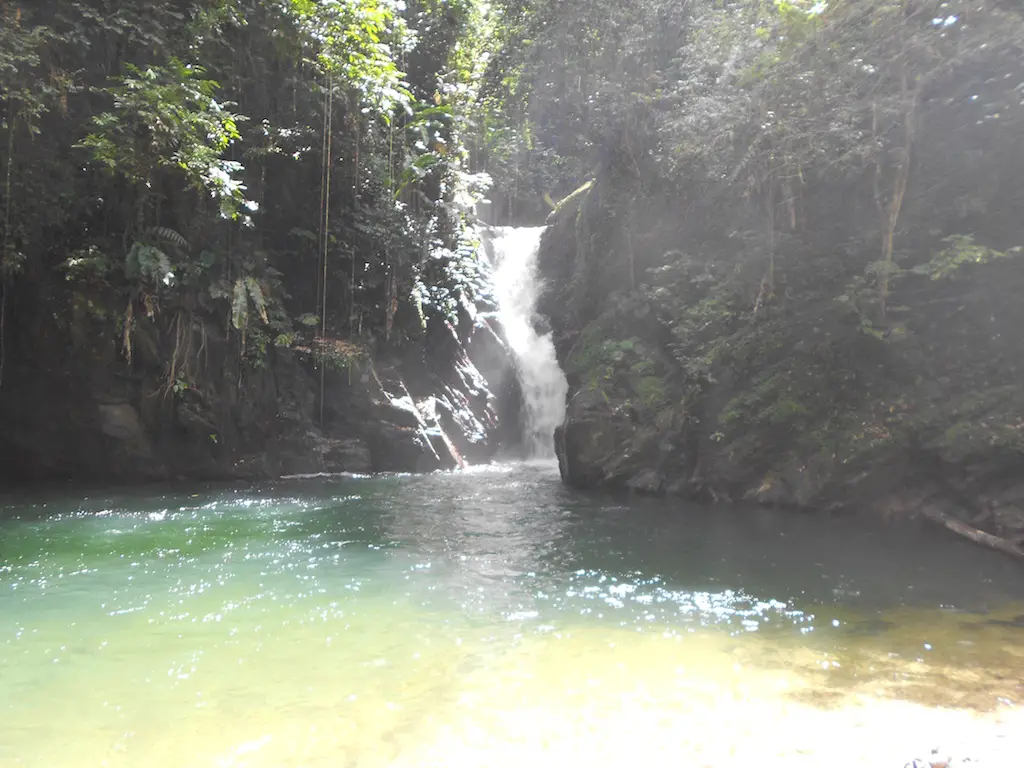 Paria Falls

Toco point, where the Caribbean sea meets the Atlantic ocean