#RumTheWorldTour – Episode 2: Hello Saint Lucia!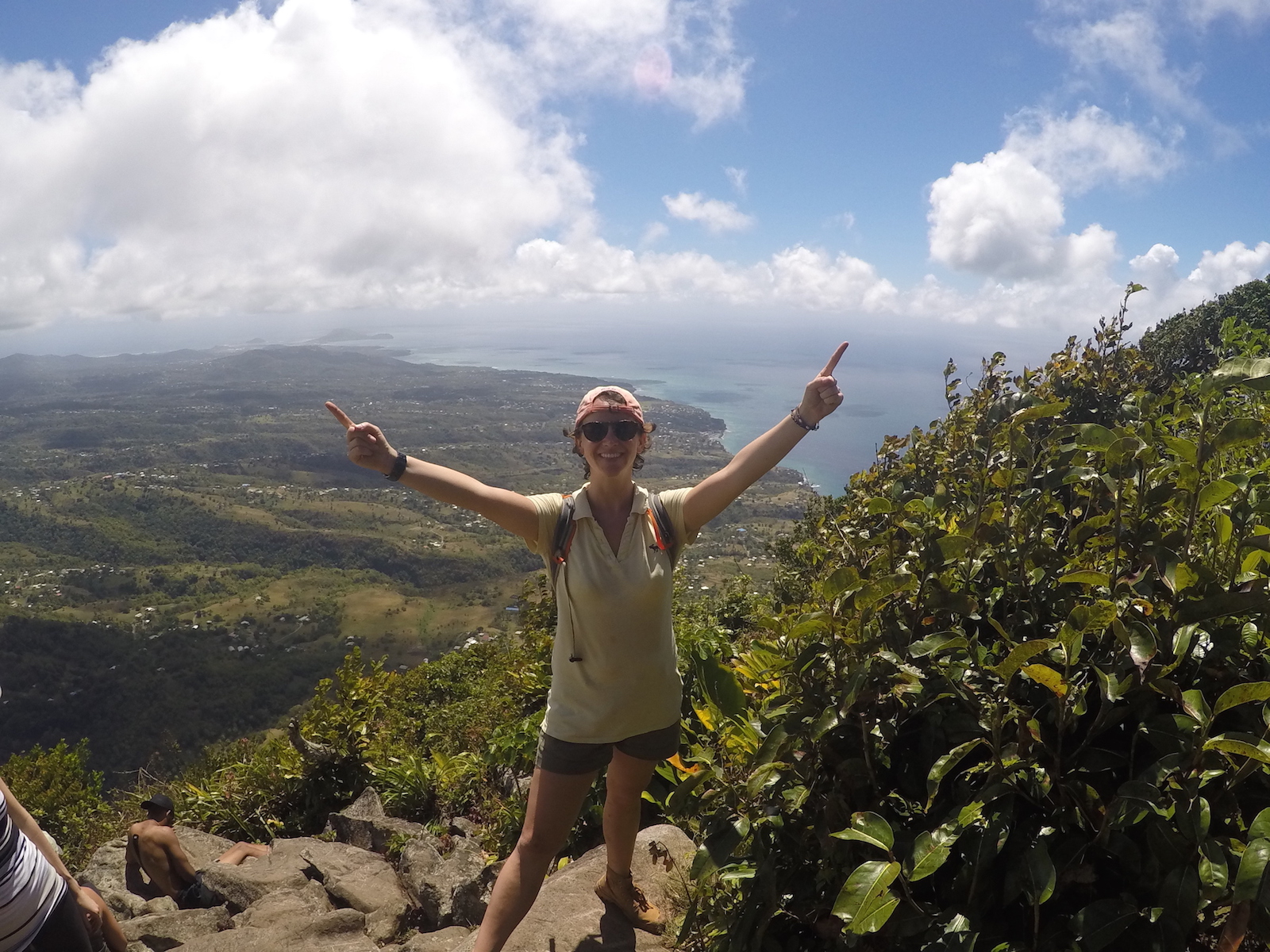 This article is part of the "Rum the World Tour" by Laura (but call her LOLO!), who just embarked on a Rum trip around the world and is sharing her experience on her blog and LegendaryTrips!
Previous articles:
#1 Introducing the extraordinary adventures of Lolo in 15 countries!
#2 RumTheWorldTour – Episode 1: Exploring Trinidad
---
Quick links
See the map | Read the story
---
Map
[codepeople-post-map]
Story
Dear LegendaryTrippers,
Saint Lucia: here is my third stop in my round-the-world trip! I know… You did not get any news of the 2nd stop. Let me explain! I was in Guyana and I basically stayed all my time in Georgetown and focused on the DDL distillery.
On Tuesday, February 17th I landed at the small Vigie Airport in Castries (aka George F. L. Charles Airport) and headed north right away to reach Rodney Bay and Gros Islet, once a quiet fishing village that has become more of a tourist destination in the last years! I met an Italian guy at the marina, Alessandro, who was very nice and quickly solved my accommodation issue, offering me to stay either on his boat or at his guesthouse on the top of the hill. I did not hesitate much and booked a room at the guesthouse to enjoy the -truly- stunning view!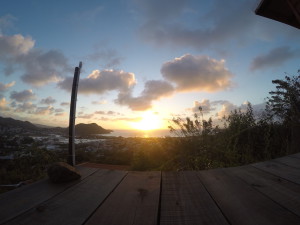 In Gros Islet, Tuesday is BBQ/karaoke night at the Breadfruit bar. You know me, I couldn't miss that… By chance, there was a special offer of 2 chairman rums for EC$9 (€3)… I won't lie, it can be dangerous! Like making you sing English songs that you absolutely don't master in front of amused strangers,
In the north of the island (the most touristic place), you find huge contrasts: Rodney Bay and its marina are very modern and look a little like Disneyland, whereas Gros Islet is a fishing village (even if, as I described previously, you often see tourists there due the the proximity of large hotels and the marina).
The next day I walked around these places and I went to Pigeon Island (USD7 entrance fee) and climbed to the top of Rodney Fort that offers beautiful views over the north of the island (must-see!).
The day after, I had scheduled an appointment at the Saint Lucia distillery (learn more here) in Roseau Bay. After this pleasant stop, I decided to continue going south to discover a local fishing village: Soufrière. I stayed at the Cascara Guesthouse, which is cheap but not the cleanest / most comfortable place in the world (I negotiated the room for €20/night). I had initially planned to stay 2 nights there, but finally stayed 5 nights since I met nice locals, French and Danish people. On Friday night, we had a great party at the Sea View, the bar in front on the sea walk (located in front of the gas station) – Ask for Pascal or his wife: they are so nice, very helpful and fun!
Here you can find awesome fish in the street at night, cooked just in front of you (perfect overnight meal after a good party)!
Soufrière is a great place to stay since many buses go north & south. Starting from here, I hiked the Gros Piton (easier than the Petit Piton). You need 5 hours to go up and down. It's quite a big hike but most of the people can do it (entrance fee EC$80 / €25 including the guide).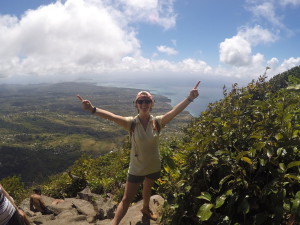 From Soufrière you can go to Choiseul by bus, which is a beautiful beach according to what I've heard. You can also go for a hike in the rain forest near Fond St. Jacques (I haven't done it but my French friends told me it was very local and great fun).
A nice activity is to walk to the beautiful sugar beach, which is between the 2 pitons. You'll need 1 hour 30 minutes. There is a big, luxury resort on this beach and you have to hire a chair (pretty expensive) if you want to stay… Otherwise, they kindly ask you to go on the left side of the beach, which is less attractive! Water sports activities are available on the beach (e.g. 20′ of wakeboard for USD42).
The problem in Saint Lucia is that most of the nice beaches are literally taken by luxury resorts; there are only few wild and not touristic beaches on the caribbean coast.
Fun story: we met a rastaman selling fruits directly on his boat .. who asked me to marry him for my money (quite a direct approach and crazy giggles!).
The best way to go back, if you don't want to walk but crave for a little promenade on the sea, is the taxi boat for €20 (up to 3 persons).
Unfortunately I have not been to the east coast and to Vieux Fort, since I had to go back to Rodney Bay to get a boat to go to Martinique! Next time…
I was surprised to see how easy it was to find a « boat stop », I got 3 emails from captains going to Martinique and offering me the possibility to go with them! I finally decided to join 2 French guys (a father and his son) on their great catamaran « Samba », sailing from France to French Polynesia! The crossing was quite tough, but it was so nice to be on a private boat and to meet these 2 new friends that I will meet again in Martinique!
Be ready for the next stop in Martinique… where many rums, new friends and spectacular beaches are waiting for me!
Lolo – who Rums the World
Note: learn more on rums and Lolo's adventures by visiting her blog at rum-the-world.blogspot.fr