LegendaryTrips is going to Iceland! Trip planning (part 2: detailed itinerary, reservations)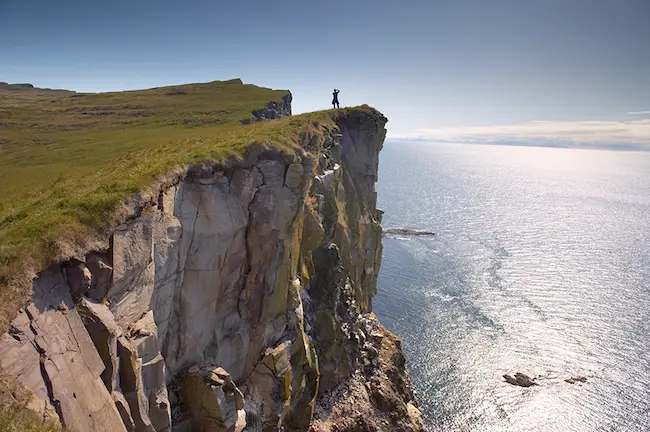 UPDATE: We are back! Check out our full trip report: https://www.legendarytrips.com/trip/hiking-iceland-2-weeks-itinerary/
A few weeks ago we wrote a blog post on the preparation of the LegendaryTrips' team for a 2-week hiking trip to Iceland in June/July 2014. We presented our budget and general itinerary from Reykjavík to the Westfjords through Þórsmörk, Landmannalaugar, Skaftafell and Blue Lagoon.
After refining everything here's an overview of our Iceland trip planning's progress so far:
Day(s)
Description
Transportation mode
Accommodation
Reservation sites
1
Reykjavík: visit of the city and preparation for the trek (purchase of supplies like food and water)
Flight from Amsterdam and Paris
Bus Hostel
Flight tickets: http://www.icelandair.is
Hostel: http://www.booking.com/hotel/is/bus-hostel.html
2
Start of the Landmannalaugar hiking trail in Skógar: our objective is to reach Fimmvorduhàls in the evening (hiking trail part 1) (14 km / 8.7 mi)
Bus to Skógar then hiking =)
Camping (tent)
3
Hiking trail part 2: Fimmvorduhàls to Þórsmörk (12 km / 7.5 mi)

Hiking

Camping (mountain hut)
4
Hiking trail part 3: Þórsmörk (Thorsmork) to Emstrur (Botnar) (15 km / 9.3 mi)
Camping (tent)
5
Hiking trail part 4: Emstrur (Botnar) to Álftavatn (15 km / 9.3 mi)
Camping (tent)
6
Hiking trail part 5: Álftavatn to Landmannalaugar through Hrafntinnusker (24 km / 14.9 mi)
Camping (mountain hut)
7
Rest in Landmannalaugar (natural hot springs!) and travel to Vatnajökull National Park & Skaftafell
Bus
Camping (tent)
8
Vatnajökull National Park & Skaftafell
Hiking
Camping (tent)
Half-day glacier tour (not booked yet): http://www.mountainguides.is/day-tours/glacier-tours/from-skaftafell/glacier-adventure/
9
Vatnajökull National Park & Skaftafell and back to Reykjavík

Bus

Guesthouse Monika Blondal

10
Blue Lagoon
11
Westfjords – Ísafjörður
Plane or bus
12
Westfjords – Flateyri
Bus
13-14
Westfjords – Hornstrandir Nature Reserve
Bus then hiking
Camping (tent)
15-16
Reykjavík and back home
Plane or bus
Bus Hostel
So what do you think? We'd love to hear your feedback!
Photo credit: roughguides.com