Awesome Long Weekend in London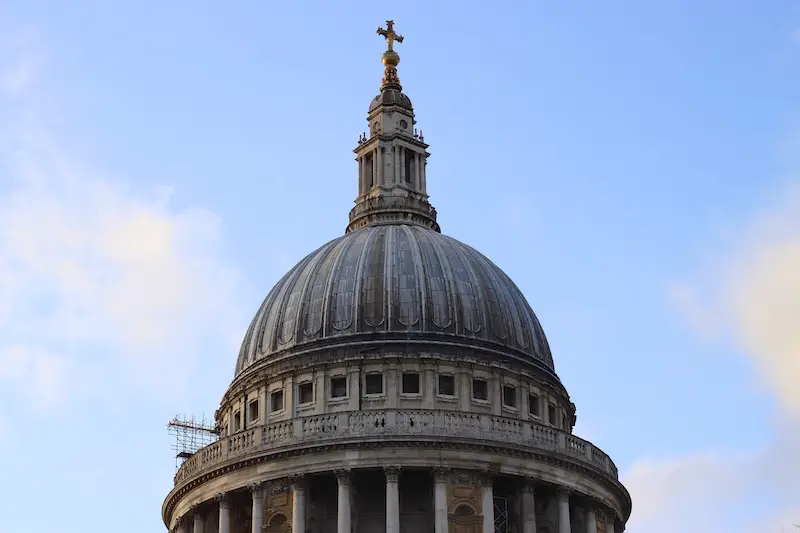 Introduction
London between Fall and Christmas is a must-do! Not only all Christmas decorations are already around, but the rich autumnal colors are still here in the parks… Add to that the legendary charm of the British capital, its myriad of local pubs, world-renowned museums, and Her Majesty the Queen, and you rapidly see why you should go!
Camden Town, Covent Garden, Hyde Park, Tower Bridge, Piccadilly Circus, … Our plan was not really well established in advance and we went from place to place without rush or fear to miss something. Our idea was as much to enjoy the city's key touristic locations as to enjoy ourselves at the pub 🙂 Follow us and plan your long weekend in London!
Maps
Day 1 – Camden Town, Pub Food, Green Park, and Buckingham Palace
Camden Town, pub food, Green Park, and Buckingham Palace
We arrived early morning on Saturday, following a painless Eurostar journey from Paris, and went straight to Camden Town with our luggage (check-in at our Airbnb was only at 2 pm). Not the best idea ever as most of the restaurants/pubs weren't open at that time (around 9 am). We explored the awakening market and had great coffee and pastries at the cafe at the center of the market. Our caffeine level was back at a satisfactory level, we took the subway and came back to the city center, in Piccadilly Circus, to sip a few beers before getting the keys to our apartment. The wait ended up being a little longer than expected but, checking in in our flat, we all agreed this was worth it! The location could not be better for a weekend in London: Archer Street in Soho, just near the Apollo Theatre. We then spent a bit of time in Covent Garden; okay very touristy .. but we couldn't miss that!
We went to the Lyric for lunch, a beautiful Victorian pub located just next to our Airbnb. In the afternoon, we explored Green park and then made our way to Buckingham Palace, the principal residence/workplace of the monarchy in the UK. Quite an impressive building, loaded with a few centuries of royal history! We then kept on walking in St James's Park where we watched the sunset. In the evening, we had dinner at the restaurant just in front of our apartment, Bocca di Lupo. An awesome place if you love Italian cuisine and good wines! Little advice though: book in advance or be prepared to wait…
We ended up our first day at the Ministry of Sound, the biggest nightclub in London. Even if its reputation is not as high as it used to be, it's still one of the best clubs in Europe…
Day 2 – The Traditional Sunday Roast, Notting Hill, and the ECC
As I'm sure you've already guessed, we did not wake up early on Sunday! Our plan was to have brunch at the end of the morning and to have Sunday roast, the traditional English/Irish meal. Consisting of roasted meat, roast potato with accompaniments such as pudding, vegetables, and gravy, you can't miss this: absolutely awesome especially to cure a growing hangover…
In the afternoon, we explored Notting Hill the famous district in West London. Always associated with artists and "alternative" culture, Notting Hill is, without doubt, a must-see in London, and not only for movie lovers & Julia Roberts/Hugh Grant fans… Colorful streets, antique dealers, large terraces of nice Victorian houses, small shops, and markets: it's all there!
In the evening, we had a quick dinner and then went to the Experimental Cocktail Club. What an experience! The space is great (3-story), with old-fashioned decor and a warm but classy ambiance. Then, the cocktails… Prepared with chirurgical precision, they are truly excellent. For sure prices are a bit high, but considering the quality, it's more than okay! Book in advance if you want to avoid disappointment.
Day 3 – River Thames, Key Monuments and Mussels @Belgo Centraal
The third day it is! In the morning we walked from our apartment to the River Thames. Then, we followed the River for a few miles and enjoyed the spectacular views over London. Our main goal was to reach one of the finest pubs in Central London, The Old Bank of England. Note that the Bank of England traded here for 87 years, until 1975… The building is loaded with history and is a must-see in the area. Offering a great selection of beers and a nice menu, the quality/price ratio is excellent!
In the afternoon, we kept on walking and went to St Paul Cathedral, the Tower of London, and Tower Bridge. We had an awesome time and the weather was with us!
We met friends for dinner and had booked a table at Belgo Centraal, a well-known Belgian restaurant in the center that offers amazing mussels and a wide range of Belgian beers (the best…).
Day 4 – Hyde Park Promenade!
On our last day in London, our plan was to explore Hyde Park in the morning. A nice November sun kept us company and we spent a good hour walking in the alleys of the park. The autumnal colors were truly fantastic and the park itself has so much to offer…
It was then time for us to check out and, after a quick lunch at the pub, we headed towards King's Cross to catch our Eurostar… The end of our long weekend in London!