Don't Look Up Filming Locations (2021) in Massachusetts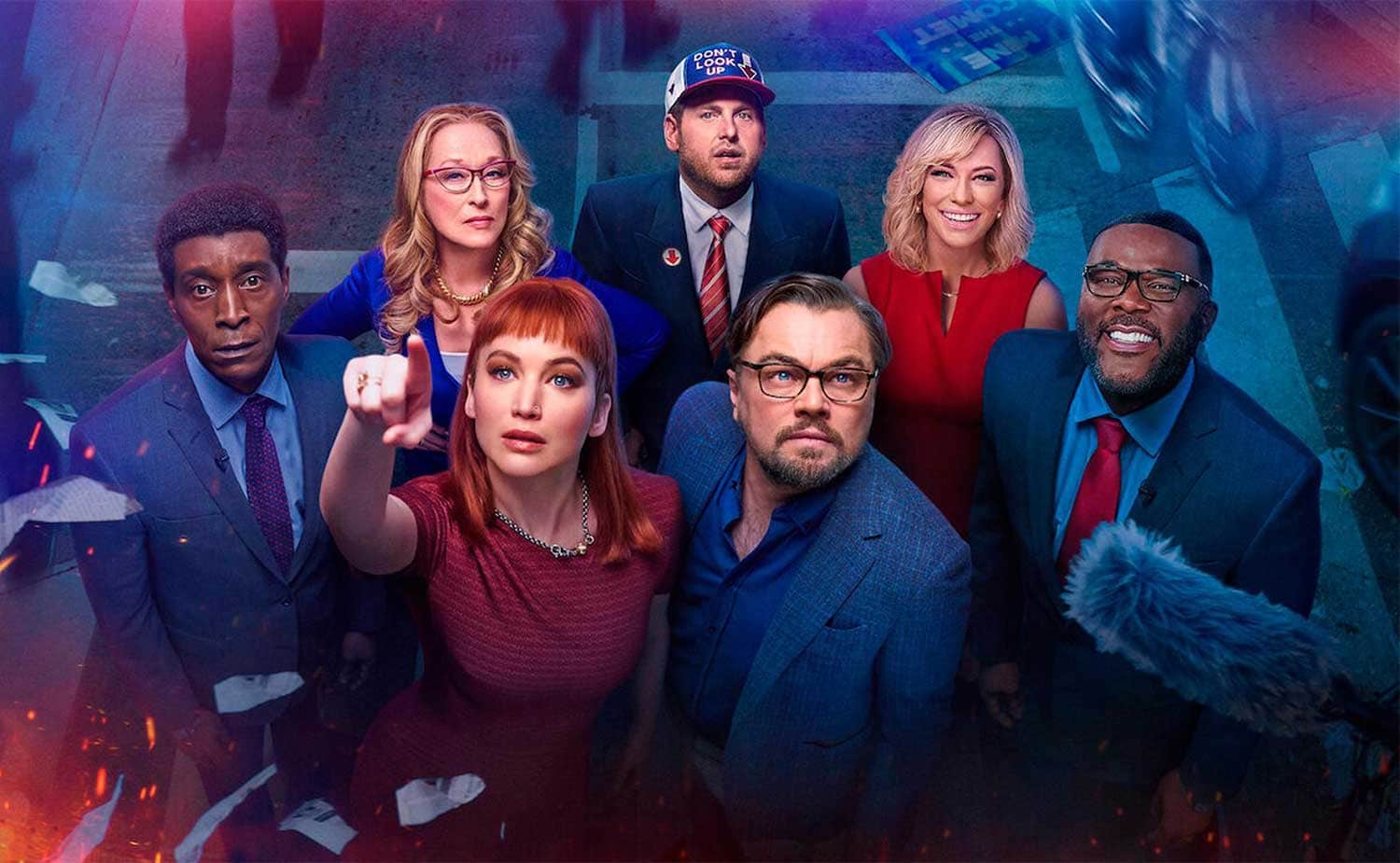 Introduction
Don't Look Up is a Netflix movie by Red Sky Studios by writer/director Adam McKay. It stars Leonardo DiCaprio as Randall Mindy and Jennifer Lawrence as Kate Dibiasky. The Netflix film has a star-studded cast, including Meryl Streep as U.S. president Janie Orlean, Jonah Hill as her son Jason Orlean, and Tyler Perry and Cate Blanchett as TV show hosts.
Filming began in 2021 and turned the standard apocalypse plot on its head as a satire of modern politics and society. Typically, a comet heading for the Earth would be a cause for panic, desperate searches for scientific solutions, or soul-searching.
But what if people knew of an impending catastrophe and did not care, at least not enough to change their priorities? So the scene is set for Don't Look Up.
The film includes stunning locations, from the USS Massachusetts to the Fairmont Copley Plaza. Photos are courtesy of Netflix Media Center.
Plot Synopsis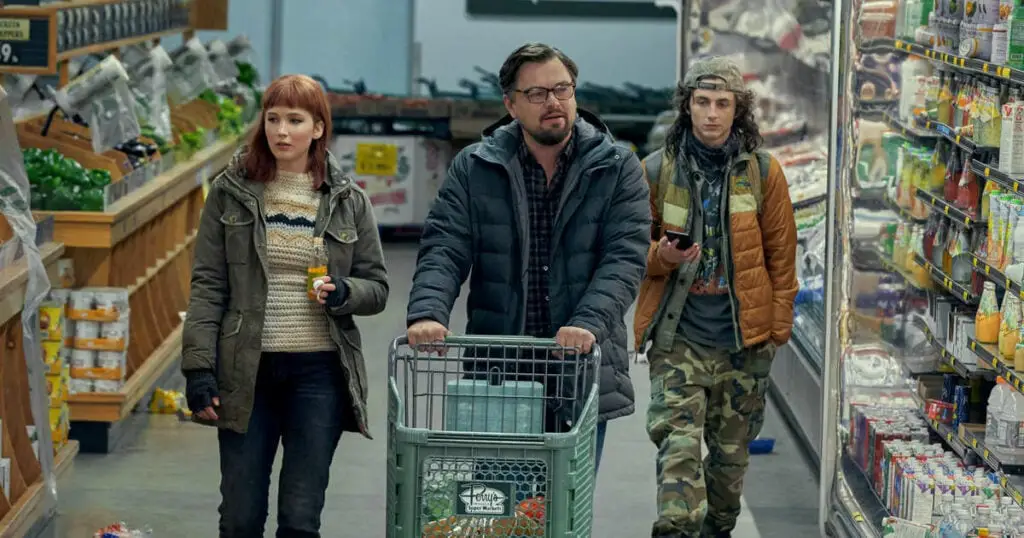 At the start of Adam McKay's black comedy, Leonardo DiCaprio and Jennifer Lawrence, both astronomers, realize that a massive comet will strike Earth in six months. Yet, they find unexpected obstacles when they set out to warn the world.
Politicians like the President (Meryl Streep) and her chief of staff (Jonah Hill) downplay the cataclysmic event. The public at large also seems unmoved.
Filming Locations
The events of Don't Look Up take place in several locations that show the interplay between science, politics, and everyday life. Although the show's target audience is all Americans watching on Netflix, filming locations were mostly in or around Weymouth, MA.
Many of director Adam McKay's key scenes required larger-than-life backdrops. For example, there's a space shuttle launch scene. As a result, they had to use Weymouth locations in creative ways.
The Subaru Telescope in Hilo, Hawai'i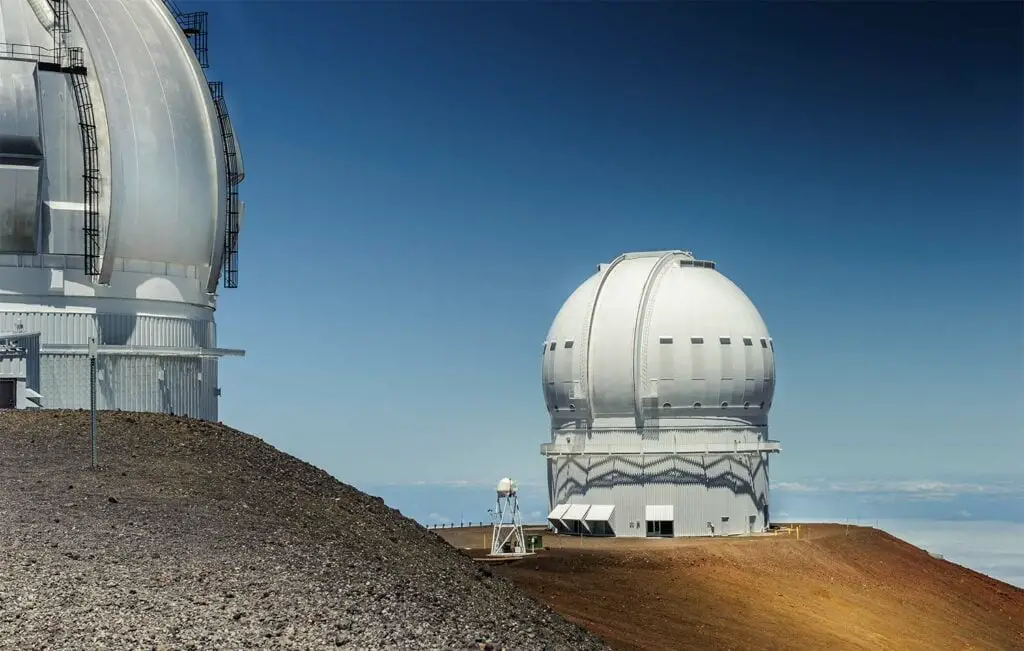 The movie begins with Jennifer Lawrence discovering a gigantic comet heading toward the Earth. The exterior shots show the Subaru Telescope in Hilo, Hawai'i.
Boston Stands In for New York City and Other Locations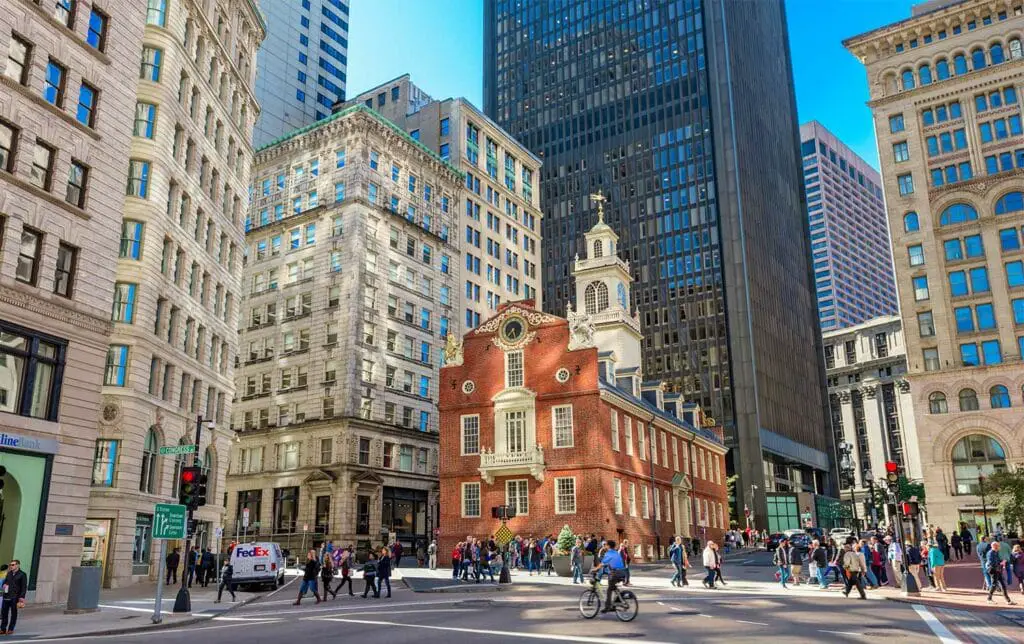 In other key scenes, Don't Look Up captures the iconic look of New York's Financial District despite filming in downtown Boston, Massachusetts. Due to the film's focus on an apocalyptic event from the sky, the creators of Don't Look Up filmed many key scenes in cars or on city streets.
When Adam McKay needed a big city look for the financial district, he primarily filmed in Boston locations. For example, we can see Federal Street and Devonshire Street.
When filmmakers needed an upscale hotel to be The Buchanan in Washington, D.C., they chose the Fairmont Copley Plaza in Boston.
Don't Look Up filmed several other scenes at other locations in and around Boston. For example, there's a suburban location at Fort Point and Chris Gasbarro's Fine Wine & Spirits in the town of North Attleboro, near Providence, MA.
Boston's South Station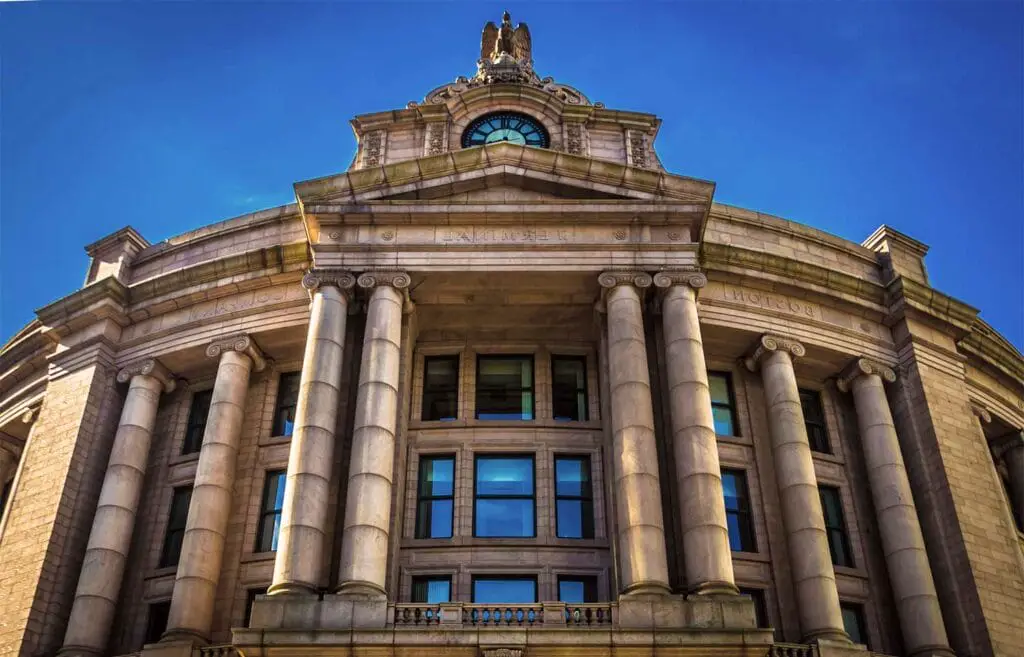 When the scientist characters in Don't Look Up walk along a train platform with an Acela train in the background, they are in the historic South Station in downtown Boston and nearby areas.
Political Rally Scene at the Museum of Fine Arts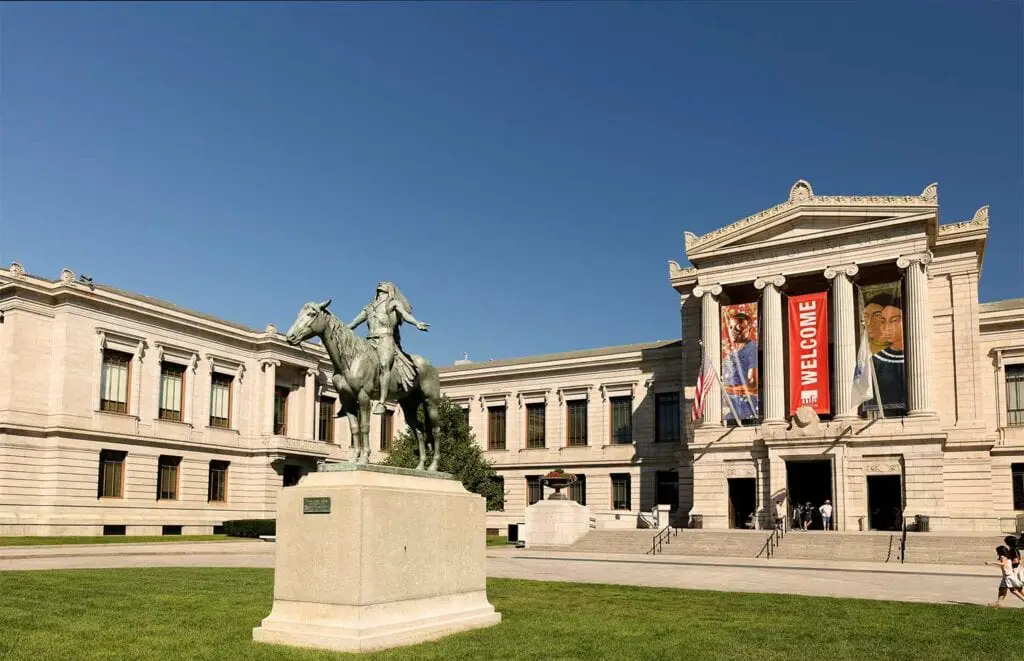 At one point, the president's son, Jason Orlean (Jonah Hill), conducts a rousing political rally. The stately Greek columns of the Museum of Fine Arts exterior lend gravitas to the scene and make it an inspired filming location.
Wembley Stadium Is a Hangar in the South Weymouth Naval Air Station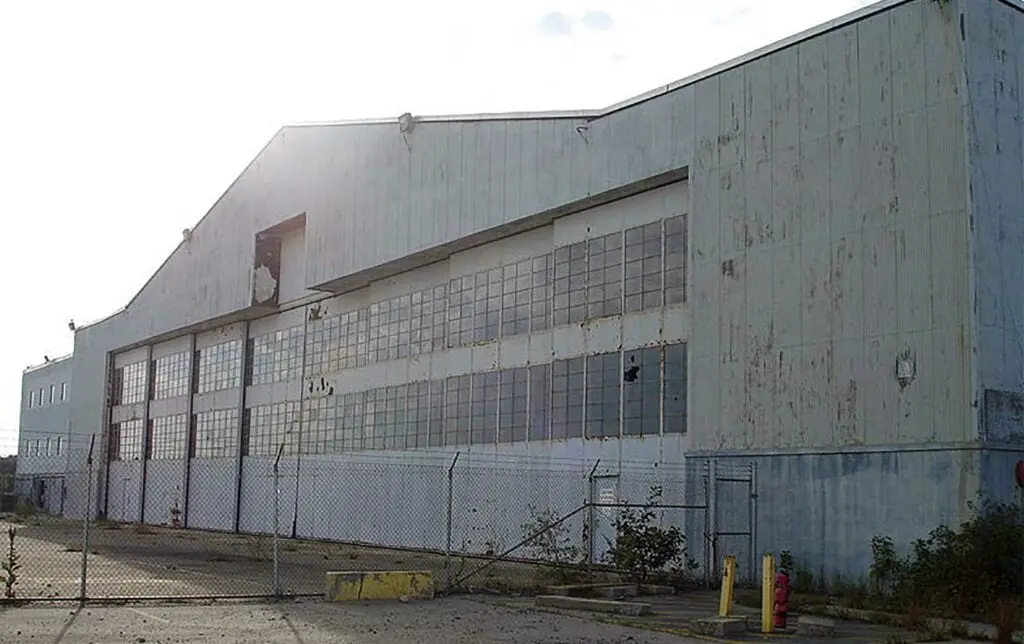 Musicians Ariana Grande and Kid Cudi (portraying Riley Bina and DJ Chello, respectively) perform a wry and snarky tune, "Just Look Up," at a recreation of Wembley Stadium. A hangar at the South Weymouth Naval Air Station at Union Point had the scale necessary to house the recreation of this iconic music venue.
Wheaton College in Norton, MA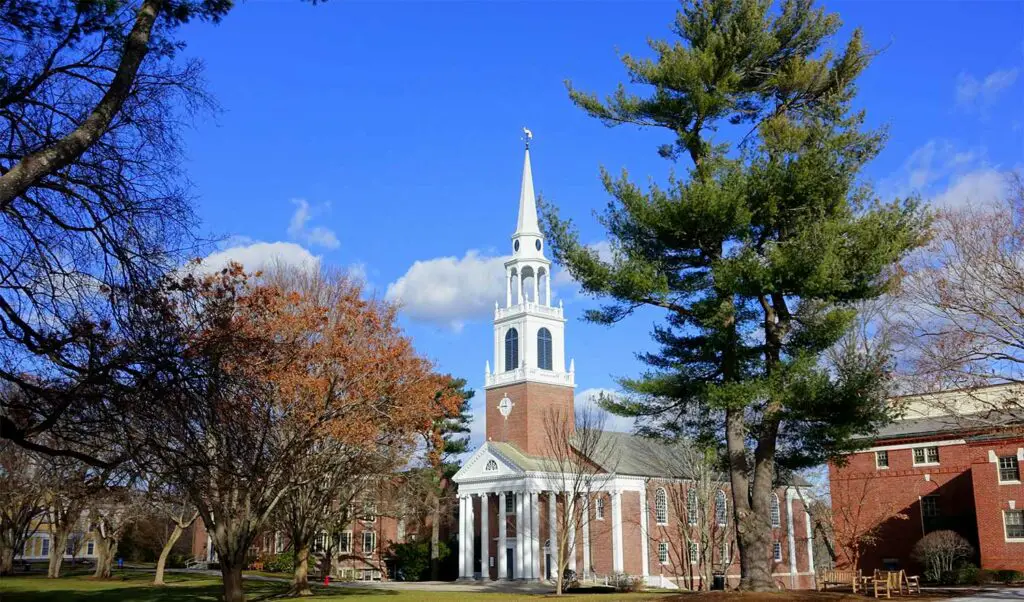 Although the fictional scientists that Jennifer Lawrence and Leonardo DiCaprio portray in Don't Look Up work at Michigan State University, the real-life Wheaton College is the site of several key scenes.
Battleship Cove in Fall River, MA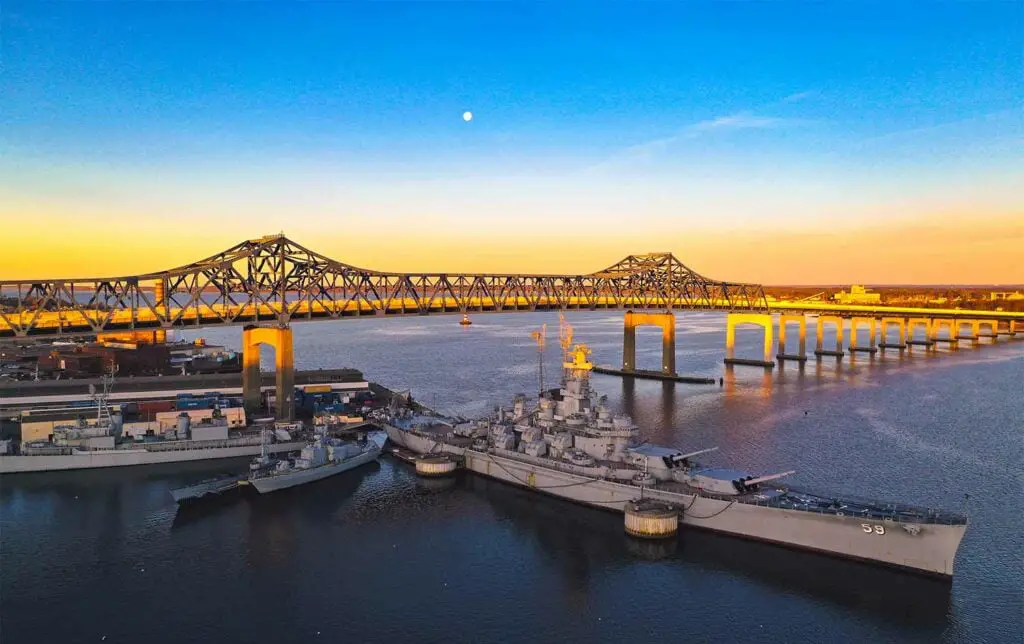 A pivotal scene in Don't Look Up took place in Battleship Cove, the location of the USS Massachusetts. The battleship, built in the run-up to the Second World War, represents patriotism and the need to mobilize in the face of a threat.
Other Towns in Massachusetts Set the Stage for Other Scenes
Besides downtown Boston, Don't Look Up was filmed in the Butterworth Park neighborhood of Framingham, MA, and at locations in Brocton, MA.
The Enterprise Building on Brockton's Main Street was famously the site of Jennifer Lawrence's on-set injury, an incident involving broken glass from a stunt gone wrong. Also, Don't Look Up filmed on Montello Street in Brocton. Indoor filming of Meryl Streep's character took place at the DCU Center in Worcester, MA.
Filming of Many Washington, DC, Scenes Took Place on Location
Iconic buildings in specific locations within the capital city of the United States are sometimes hard to recreate. For Don't Look Up, the film crew went to various Netflix filming locations in Washington D.C.
References: