Dine at the exclusive Game of Thrones restaurant in London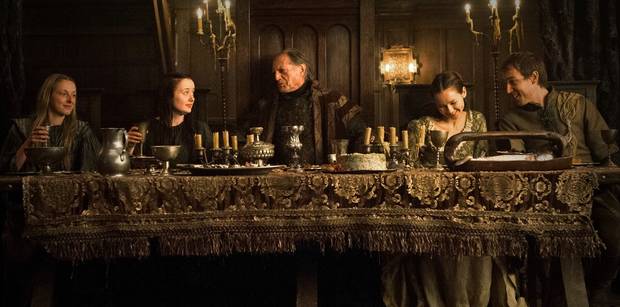 When you play a game of thrones you win or you .. dine! A very official Game of Thrones restaurant is set to open in London for three days this February… HBO is willing to celebrate the release of the series' fourth season on Blu-ray with style and exuberance. Fans are invited to enter for a chance to win two seats at "All Men Must Dine".
Spoiler: "THERE'LL BE NO POISONINGS OR SUSPICIOUS DEATHS"
The event will be held at the Andaz Liverpool Street hotel in London for three nights starting on Friday 13th. Organizers promise an "intimate" event.
The food itself is likely to be fairly meaty, with catering provided by The Wandering Chef — a duo of London cooks. The invitation states that "Throughout the evening, guests will sample the finest delicacies Westeros has to offer over multiple courses, accompanied by a carefully selected drinks menu of cocktails fit for a King."
What do you say Londoners? Would you like to dine at the Game of Thrones restaurant?
Location of the Game of Thrones pop-up restaurant
[codepeople-post-map]