Haruki Murakami's Mystical Japan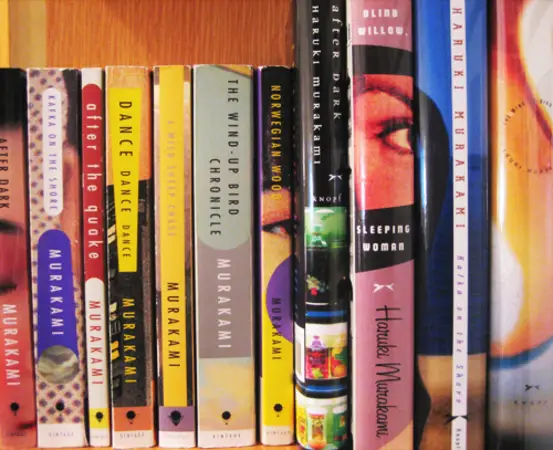 Introduction
This is a fantasy trip to Japan inspired by Haruki Murakami's books that will take you through Tokyo, Kyoto, Osaka, Kobe, Shikoku Island (Takamatsu, Kochi), Sapporo (Hokkaido).
For fun, here are my top 5 favorite novels by Haruki Murakami:
– A Wild Sheep Chase (Hitsuji o Meguru Bōken, 1982)
– The Wind-Up Bird Chronicle (Nejimaki-dori kuronikuru, 1995)
– Dance Dance Dance (Dansu dansu dansu, 1988)
– Kakfa on the Shore (Umibe no Kafuka, 2002)
– Hard-Boiled Wonderland and the End of the World (Sekai no Owari to hādoboirudo wandārando, 1991)
Maps
1. Tokyo
Most of the characters in Haruki Murakami's novels go through Tokyo at some point. It is actually the central place of 'Norwegian Wood', 'The Wind-Up Bird Chronicle', '1Q84' and 'South of the Border, West of the Sun'. Murakami moved to Tokyo in 1969 to study at Waseda University. He then worked in a record shop (like Toru Watanabe in Norwegian Wood) and later opened a coffeehouse/jazz club, the 'Peter Cat', in Kokubunji where he worked from 1974 to 1981 (similarly to Hajime, the protagonist of 'South of the Border, West of the Sun').
The club doesn't exist anymore but if you want to recreate a similar experience you can try DUG, another jazz bar where Murakami's fictional alter ego Toru Watanabe sinks whisky and sodas in Norwegian Wood.
2. Kyoto
3. Osaka
4. Kobe
5. Takamatsu
6. Kochi
7. Sapporo, Hokkaido
Sapporo is where stands the famous (but fictional) Dolphin Hotel that compels the protagonist from 'Dance, Dance, Dance' to return after he once spent a night there with a woman he loved.