Jurassic Park Filming Locations in Hawaii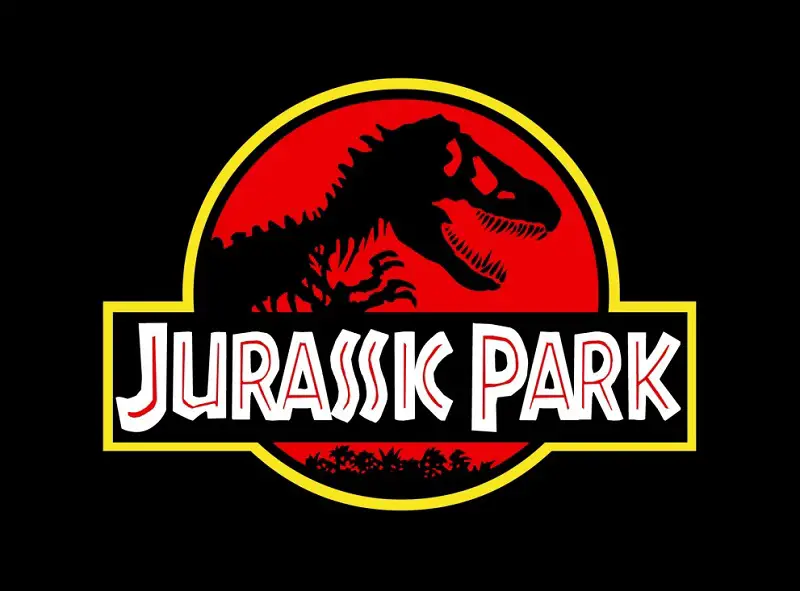 Introduction
Eighteen years after Jaws, Steven Spielberg striked hard again in the horror genre with another classic: Jurassic Park. Perhaps it's because I was only 9 and my mind had so far been left untouched by such shocking thrill and suspense but Jurassic Park made a profound impression on me.
In this science-fiction masterpiece, a billionaire finds a way to re-create dinosaurs and plans to open a theme park. He organizes a preview tour with 3 paleontologists and his grandchildren but everything goes wrong when an employee shuts down the critical security systems to steal dinosaur embryos. This premise leads to a riveting flick that hasn't aged a bit and set the standards for a generation of thrillers.
Most of Jurassic Park filming locations were in Hawaii and more specifically on Kauai, reputed to be the most beautiful of the four major Hawaiian islands. On screen, Jurassic Park's plot takes us through Montana's Badlands, Dominican Republic, Costa Rica and, of course, Isla Nubar, Jurassic Park's island.
Read below to discover all the filming locations of Jurassic Park.
Looking for more trips inspired by movies or books? Check out this page for more LegendaryTrips!
Maps
1. Tyrannosaurus Rex Container Scene
Limahuli Garden, 5-8291 Kuhio Highway, Hanalei, Kauai, Hawaii
The terrifying prologue scene where a mysterious Tyrannosaurus rex is being released into Jurassic Park, not without snapping up an employee in the process, was filmed in Limahuli Garden in Hanalei on Kauai island.
The garden is part of the National Tropical Botanical Garden and can be visited.
John Hammond: All major theme parks have delays. When they opened Disneyland in 1956, nothing worked!

Dr. Ian Malcolm: Yeah, but, John, if The Pirates of the Caribbean breaks down, the pirates don't eat the tourists.
2. Amber Mine, Dominican Republic
Hoopii Falls, Kapaa, Kauai, Hawaii
The Mano de Dios amber mine in Dominican Republic that Hammond's lawyer visits at the beginning of the movie was actually located on the eastern side of Kauai island in Hawaii, on the Kapaa Stream alongside Hoopii Falls.
God help us, we're in the hands of engineers.

Dr. Ian Malcolm
3. Dig Site in Badlands, Montana
Red Rock Canyon (Ridgecrest), Mojave Desert, California
The digging scenes in the fictional town of Snakewater in Montana's Badlands where we meet for the first time the couple of paleontologists formed by Dr. Alan Grant (Sam Neill) and Dr. Ellie Sattler (Laura Dern) were filmed in Red Rock Canyon near Ridgecrest in California's Mojave Desert. Besides Universal Studios in North Hollywood, it is the only one of Jurassic Park filming locations outside of Hawaii.
A six-inch retractable claw, like a razor, on the the middle toe. He doesn't bother to bite your jugular like a lion, say… no no. He slashes at you here, or here… Or maybe across the belly, spilling your intestines. The point is, you are alive when they start to eat you. So you know, try to show a little respect.

Dr. Alan Grant
4. Outdoor Cafe, San Jose, Costa Rica
Waterfront, Kuhio Highway, Kapaa, Kauai, Hawaii
The location of the outdoor cafe in San Jose (Costa Rica) where Dennis Nedry trades Jurassic Park's science secrets was also on Kauai, on the waterfront near Kuhio Highway near Kapaa.
Of course, you will have recognized Seinfeld's superstar Wayne Knight (Newman) in the role of Dennis Nedry.
[scrambling on the ground] My glasses…

[getting up]

I can't afford more glasses!

Dennis Nedry
5. Coast of 'Isla Nublar'
Na Pali Coast, Kauai, Hawaii
The first glimpses of Hammond's fictional island, 'Isla Nublar', supposedly located a few miles off the coast of Costa Rica, were actually Na Pali Coast on Kauai island in Hawaii.
[to Gennaro, referring to Malcolm] I bring the scientists, you bring a rock star.

John Hammond
6. Valley View From Helicopter
Hanapepe Valley, Kauai, Hawaii
Transporting Hammond and his newly recruited crew of top-notch paleontologists (including Dr. Ian Malcolm played by Jeff Goldblum), the helicopter goes through Hanapepe Valley on Kauai.
They are helicopter tours that can take you to this beautiful location. On the way, you will see the Manawaiopuna Falls which are also featured in Jurassic Park.
We spared no expense.

John Hammond
7. Arrival Scene on Isla Nublar
Puu Ka Ele Reservoir, Jurassic Kahili Ranch, Kauai, Hawaii
The first encounter of the main characters with actual dinosaurs on Isla Nubar is a peaceful one: the new arrivals meet Brachiosauruses by a lagoon that is actually Puu Ka Ele Reservoir on the Jurassic Kahili Ranch near Kilauea.
Dr. Alan Grant: They're not monsters, Lex. They're just animals. And these are herbivores.

Tim: That means they only eat vegetables, but for you, I think they'd make an exception.
8. Visitor Center
Valley House Plantation Estate, 6191 Hauaala Road, Kealia, Kauai, Hawaii
Jurassic Park's visitor center exterior scenes were filmed at the Valley House Plantation Estate in Kealia.
John Hammond: I don't think you're giving us our due credit. Our scientists have done things which nobody's ever done before…

Dr. Ian Malcolm: Yeah, yeah, but your scientists were so preoccupied with whether or not they could that they didn't stop to think if they should.
9. Jurassic Park Gates & T. Rex Paddock
Mount Wai'ale'ale, Kauai, Hawaii
Likely the most legendary of Jurassic Park filming locations, the Jurassic Park massive entry gates were erected at the base of Mount Wai'ale'ale, deep in the centre of Kauai.
The gates have been removed since then but there are still two poles standing that you may want to tick off your list of movie locations to visit! To do so, follow Kuamo'o Road from Wailua until Keahua Forest Arboretum. There, the road turns into a dirt track named Waikoko Forest Management Road that will lead you to the Jurassic Park poles. The total trail is about 12.8 km (8 mi).
Blue Hole, Kauai, Hawaii
The hiking trail above leading to the filming location of the Jurassic Park gates will also take you to Blue Hole, a beautiful spot located on the Wailua River at the base of mount Wai'ale'ale. Be careful: although it's a highly recommended hike, it's also a difficult one with a lot of rocky passages.
This is where the T. Rex paddock scenes were filmed in Jurassic Park.
T-Rex doesn't want to be fed. He wants to hunt. Can't just suppress 65 million years of gut instinct.

Dr. Alan Grant
10. Chasing Gallimimus
Kualoa Ranch, Kamehameha Highway, Ka'a'awa Valley, Oahu, Hawaii
The scenes where Gallimimuses are mercilessly chased by the T. Rex through beautiful green pastures were filmed at the Kualoa Ranch in the Ka'a'awa Valley on Oahu. Amazingly, the fallen tree under which Grant and the kids take shelter is still there and can be seen if you take a tour at the Kualoa Ranch.
Dr. Alan Grant: Hammond, after some consideration, I've decided, not to endorse your park.

John Hammond: So have I.
11. Maintenance Shed / Velociraptor Eggs
Allerton Garden, 4425 Lawai Road, Koloa, Kauai, Hawaii
The thrilling scenes where Ellie tries to restore power on the island and hunter Robert Muldoon (Bob Peck) becomes the hunted were filmed in Allerton Garden in Koloa on Kauai.
Allerton Garden was also used as a filming location for the scene where Dr. Grant discovers that dinosaurs are actually able to breed when he uncovers hatched velociraptor eggs.
Dr. Ellie Sattler: We can make it if we run.

Muldoon: No, we can't.

Dr. Ellie Sattler: Why not?

Muldoon: Because we are being hunted.

Dr. Ellie Sattler: Oh God.

Muldoon: In the bushes straight ahead. It's all right.

Dr. Ellie Sattler: Like hell it is!
12. Electrified Fence Scene
Olokele Valley, Kauai, Hawaii
The electrified fence that Grant and the kids must climb before Ellie turns the power back on in a nerve-wracking scene was erected in Olokele Valley on Kauai near Waimea.
Big Tim, the human piece of toast.

Dr. Alan Grant