Uncovering the Village of Seven Samurai in the Izu Peninsula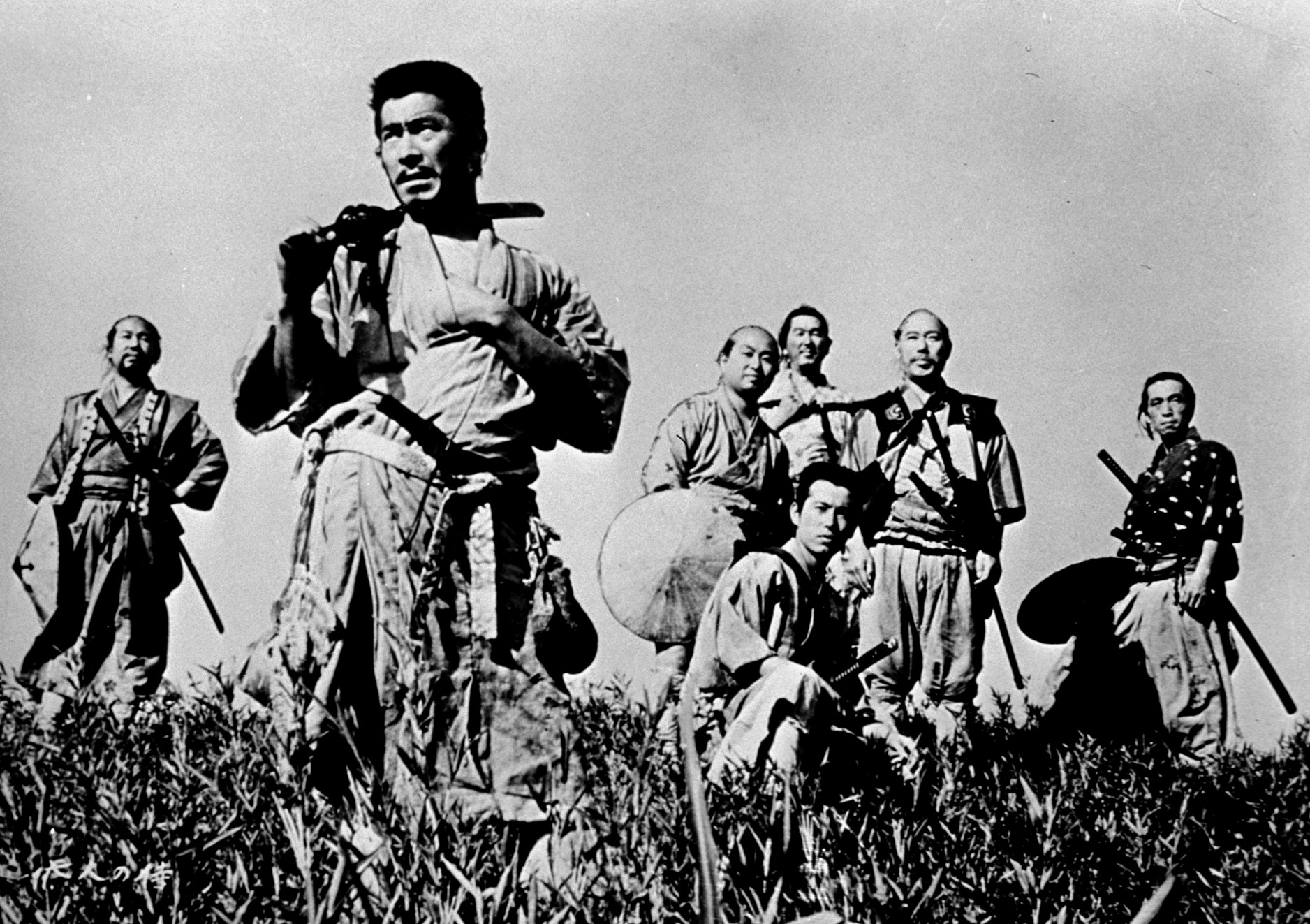 Introduction
Seven Samurai (Shichinin no Samurai) is the quintessential samurai movie and perhaps the most accomplished collaboration between director Kurosawa and actor Toshiro Mifune. The film deeply influenced cinema, including John Sturges who directed a remake: The Magnificent Seven starring Yul Brynner, Steve McQueen, Charles Bronson.
During the Sengoku period, a time of political unrest with an ongoing power struggle between the Shogun and lords, farmers hire seven ronins (masterless samurai) to defend their village against a group of bandits planning to steal their crops after the harvest.
More than 60 years later, Seven Samurai has not aged a bit thanks to a powerful narrative and a unique set of characters that are worth all the special effects in the world. Under the spell of Kurosawa, the audience is placed at the center of the strenuous battle made of relentless attacks from the bandits and anxious peace moments waiting for the next offensive. With his first samurai movie, Kurosawa subtly captures the essence of the way of the samurai through the unfaltering earnestness of the seven ronins, ready to give their life to fulfill their mission.
The village of the farmers in Seven Samurai was a set built in Tagata on the Izu Peninsula, Shizuoka, Japan. Read below for more information on the filming location of Seven Samurai and travel tips for the Izu Peninsula.
Maps
Tagata, Izu Peninsula, Shizuoka
The movie location of the village in Seven Samurai was a set built in the Tagata District on the Izu Peninsula in Shizuoka at the request of director Akira Kurosawa.
At the time, Seven Samurai made the headlines with a budget of half a million dollars while most movies then were filmed seven timeless. Filming took 148 days – 4 times more than originally planned – with Kurosawa being intransigeant about the authenticity of the film but also battling with difficult natural conditions.
The Izu Peninsula is part of the 1,227 sq km (474 sq mi) Fuji-Hakone-Izu National Park. Located about 80-160 (50-100 mi) south of Tokyo, the Izu Peninsula encompasses four main destinations:
Mount Amagi
Atami hot springs
Atagawa Tropical & Alligator Garden
Jogasaki coast
Seven Samurai was filmed in the Tagata District, very near to the Atami hot springs, so this is where you should look for the iconic sceneries of Kurosawa's masterpiece. The area is famous for its onsen (hot springs).
Check out the photos for glimpses of the Izu Peninsula.
It rained all the time, we didn't have enough horses. It was just the kind of picture that is impossible to make in this country.

Kurosawa
Practical information
How to get to the Izu Peninsula:
The Izu Peninsula is easily accessible from Tokyo with the Tōkaidō Shinkansen (high-speed line) that connects the capital to the Atami and Mishima stations.
Once in the Izu Peninsula, you can easily travel along the east coast with the JR Itō Line and the Izu Kyūkō Line until Shimoda.
Useful resources