Gone Girl Filming Locations: Searching for Amazing Amy in Missouri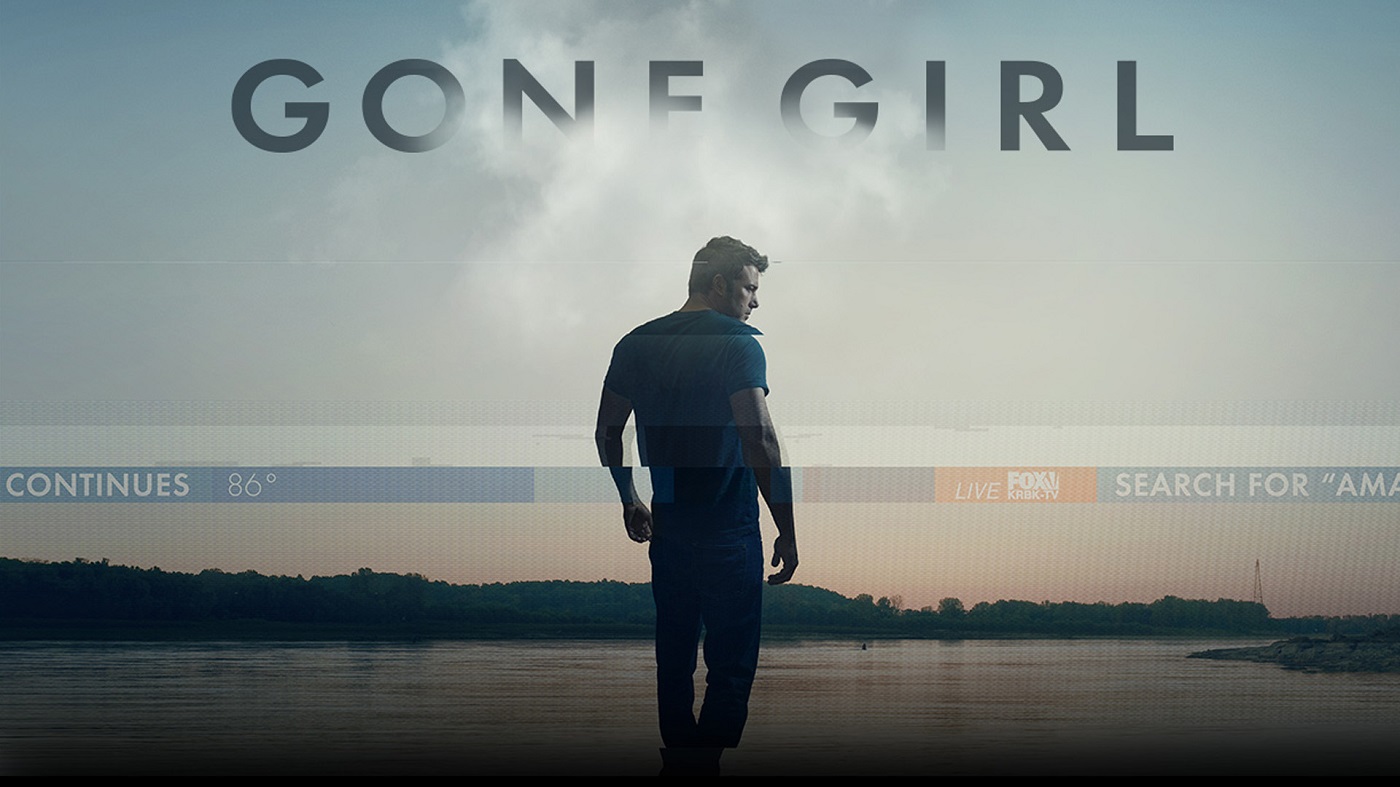 Introduction
Fifteen years after the great Fight Club it was time for David Fincher to strike hard again in the thriller genre and Gone Girl turned out to be the perfect hammer for the job.
The film centers on the quiet suburban life of a seemingly ordinary couple, suddenly rocked by the violent disappearance of the wife Amy (Rosamund Pike). First evidence seems to point to the husband, Nick (Ben Affleck), but as the story unfolds nothing is less clear in this brilliant psychological thriller.
With a riveting and playful narration, David Fincher subtly misleads us in every direction until a mind-blowing end that may go down in history in the vicinity of Alfred Hitchcock's Psycho. The director also notably brings out the best in Ben Affleck in the role of the distraught husband preyed on by public opinion and media for his carelessness.
If you are looking to re-live this amazing roller coaster of a movie in real life you will have to take a trip to Cape Girardeau in Missouri which stands for North Carthage in Gone Girl. Spouses welcome.
Continue reading below to discover all the places from Gone Girl.
Maps
1. 'North Carthage' → Cape Girardeau, Missouri and Illinois
Cape Girardeau, Missouri stands for the fictitious town of North Carthage in Gone Girl. Filming took about 5 weeks with director David Fincher, famous for his meticulousness, taking on average 50 takes per scene.
Located between St. Louis and Memphis, Cape Girardeau is the 16th-largest city in Missouri. Cape Girardeau is famous for its numerous murals commemorating the city's history like the Mississippi River Tales Mural that covers nearly 1,700 square meters (18,000 square feet).
Gone Girl features many iconic and historical landmarks of Cape Girardeau and created new ones that no doubt have already attracted many movie fans.
Downtown clock → North Main Street and Themis Street, Girardeau
The Bar → 117 Themis Street, Cape Girardeau
Nick and Amy's house → 3014 Keystone Drive, Cape Girardeau
Margo's house → 2404 Albert Rasche Drive, Cape Girardeau
Press conference → Common Pleas Courthouse, 44 North Lorimier Street, Cape Girardeau
Missing Amy campaign center at Drury Hotels North Carthage → Drury Lodge, 104 South Vantage Drive, Cape Girardeau
North Carthage Police Department 339 → Broadway, Cape Girardeau (old federal building)
House of Nick's father → 831 Ranney Avenue at Elm Street, Cape Girardeau (with Bill Emerson Memorial Bridge in the background)
Search for Amy → Riverfront Park, Cape Girardeau, Missouri & Thebes Boat Ramp, Illinois
Missouri Ozarks campground → Giant City State Park Lodge, 460 Giant City Lodge Road, Makanda, Illinois
Minigolf course → Arena Park Golf, 2901 Hawthorne Road, Cape Girardeau
When I think of my wife, I always think of the back of her head. I picture cracking her lovely skull, unspooling her brain, trying to get answers. The primal questions of a marriage: What are you thinking? How are you feeling? What have we done to each other? What will we do?

Nick Dunne
Nick dunne took my pride and my dignity and my hope and my money. He took and took from me until I no longer existed. That's murder.

Amy Dunne
2. Los Angeles & California Filming Locations
Gone Girl was also filmed in California with locations used to represent scenes in North Carthage, New York, and St. Louis.
Here's the list of all Gone Girl filming places in California.
Nick and Amy's love scene → The Last Bookstore, 453 South Spring Street at West 5th Street, Spring Arts Tower, Los Angeles
Restaurant → Beso Hollywood, 6350 Hollywood Boulevard and Ivar Avenue, Los Angeles
The Deserted mall where Amy buys a gun → Hawthorne Plaza Mall, Hawthorne Boulevard at 120th Street, Los Angeles (interior) & Panorama Mall, 8401 Van Nuys Boulevard, Panorama City (exterior)
St. Louis Club airport bar → Los Angeles Convention Center, 1201 South Figueroa Street
New York and St. Louis airports → Ontario International Airport, California
New York office (meeting with Todd) → Gas Company Tower, 555 West 5th Street in Bunker Hill, Los Angeles
TV interview with Sharon Shieber → InterContinental Los Angeles Century City, 2151 Avenue of the Stars, Century City, Los Angeles
Desi Collings' mansion → 104 Fremont Place, Los Angeles
We're so cute. I wanna punch us in the face.

Amy Dunne
You ever hear the expression the simplest answer is often the correct one?

Detective Rhonda Boney: Actually, I have never found that to be true.

Officer Jim Gilpin
I will practice believing my husband loves me but I could be wrong.

Amy Dunne