The Secret Life of Walter Mitty Filming Locations and Itinerary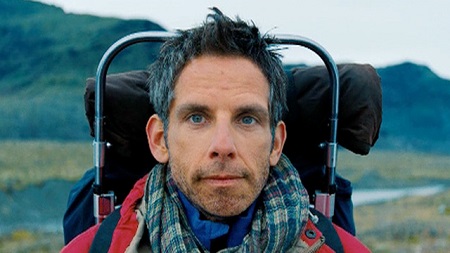 Introduction
In The Secret Life of Walter Mitty, Ben Stiller plays a negative assets manager who works for Life Magazine. The only excitement in Walter's life is the daydreaming adventures he regularly escapes to at the most unexpected moments. But when the negative that is destined to be on the cover of the last print edition of Life Magazine goes missing, Walter takes the plunge and sets on a quest to track it around the world.
Discover The Secret Life of Walter Mitty filming locations and follow the itinerary of Walter through Greenland, Iceland, Yemen, and Afghanistan in the Himalayas.
Related links/sources:
Wikipedia
IMDb
Curious about other trips inspired by movies, books, or history? Check out this page for more LegendaryTrips!
Maps
1. Life Offices
Time-Life Building, Manhattan, New York
The first of The Secret Life of Walter Mitty filming locations in the Time-Life Building located in Manhattan in New York City.
It is where the adventurous secret life of Walter Mitty becomes reality: after losing the photo negative of what should be the cover of the last print edition of Life magazine, Walter sets on a quest to track Sean O'Connell, the photographer who took pictures.
2. Nuuk, Greenland
Stykkishólmur and Höfn, Iceland
The airport where Walter Mitty lands in Greenland is Höfn in Iceland.
The 'city center' of Nuuk in Greenland where Walter fights with a drunk karaoke singing helicopter pilot is Stykkishólmur, also in Iceland.
3. Eyjafjallajökull, Iceland
Grundarfjörður and Seyðisfjarðarvegur, Iceland
Grundarfjörður was used as a filming location for the port where Walter arrives after boarding the boat 'Erkigsnek' in Greenland.
The following longboarding scene was shot on a road named 'Seyðisfjarðarvegur' located in Seydisfjordur (Iceland).
Once at the bottom of the road Walter notices that the whole area is empty and that an alarm is ringing. It doesn't take him long to realize that the Eyjafjallajökull volcano just erupted. Walter then finally gets a glimpse of Sean O'Connell on top of a plane shooting the eruption.
The Eyjafjallajökull volcano actually erupted in 2010 with severe consequences on European air traffic.
4. Yemen
Iceland
After losing the trail of Sean O'Connell, Walter Mitty returns to New York City where he's fired on the spot by evil so-called 'Transition Manager' Ted Hendricks beautifully portrayed by Adam Scott that you may also have seen in a similar role in Step Brothers.
After uncovering a new clue he leaves again, this time heading to Yemen. However, there were no actual scenes filmed in Yemen – Iceland was used instead.
5. Himalayas and Afghanistan
Vatnajökull National Park, Iceland
After Yemen Walter Mitty reaches the Himalayas in Afghanistan where he finds Sean O'Connell at last.
Like for Yemen and Greenland, no scenes were actually filmed there. Instead, Ben Stiller used Vatnajökull National Park in Iceland to render beautiful snowy mountains comparable to the ones of Himalayas in Central Asia.